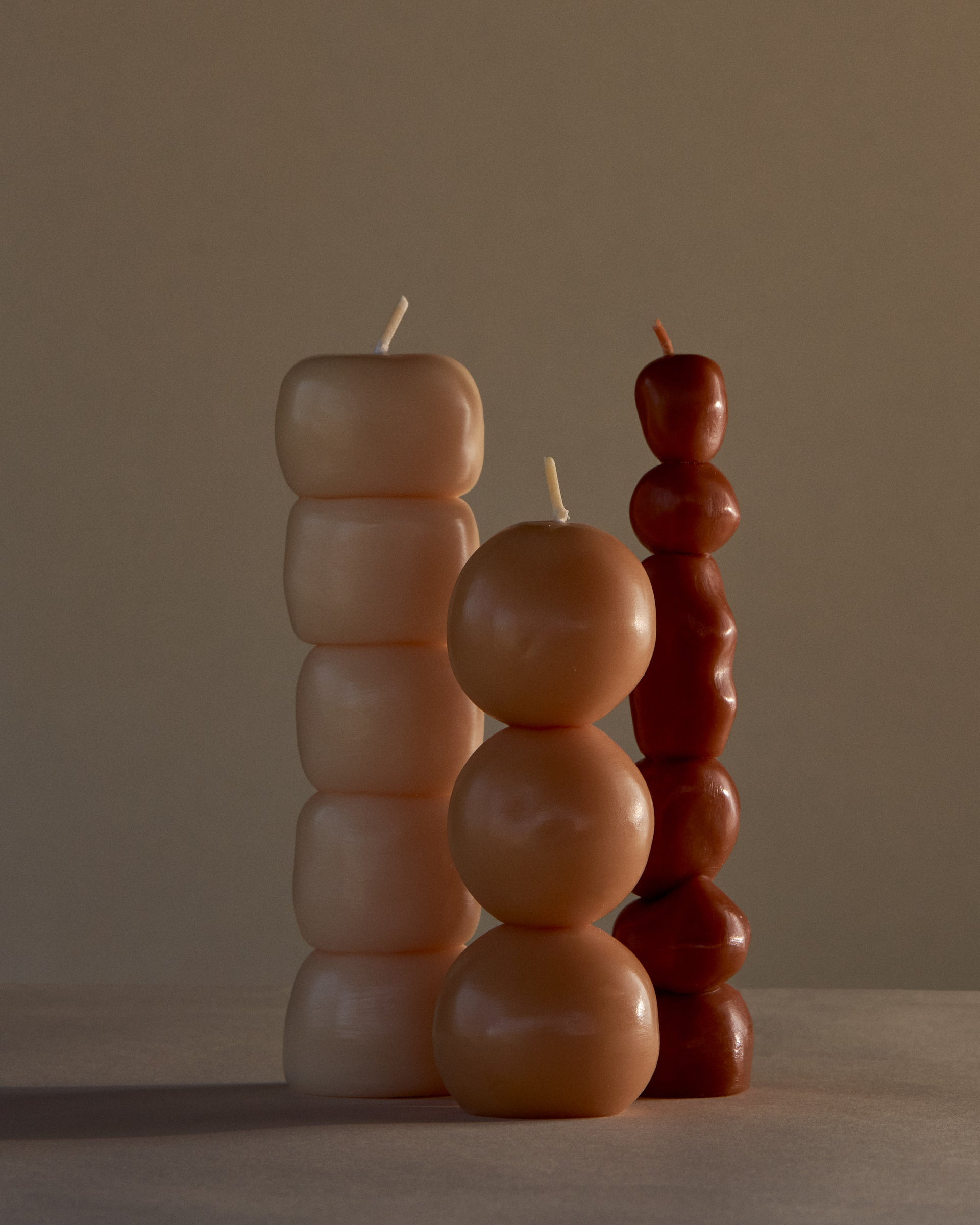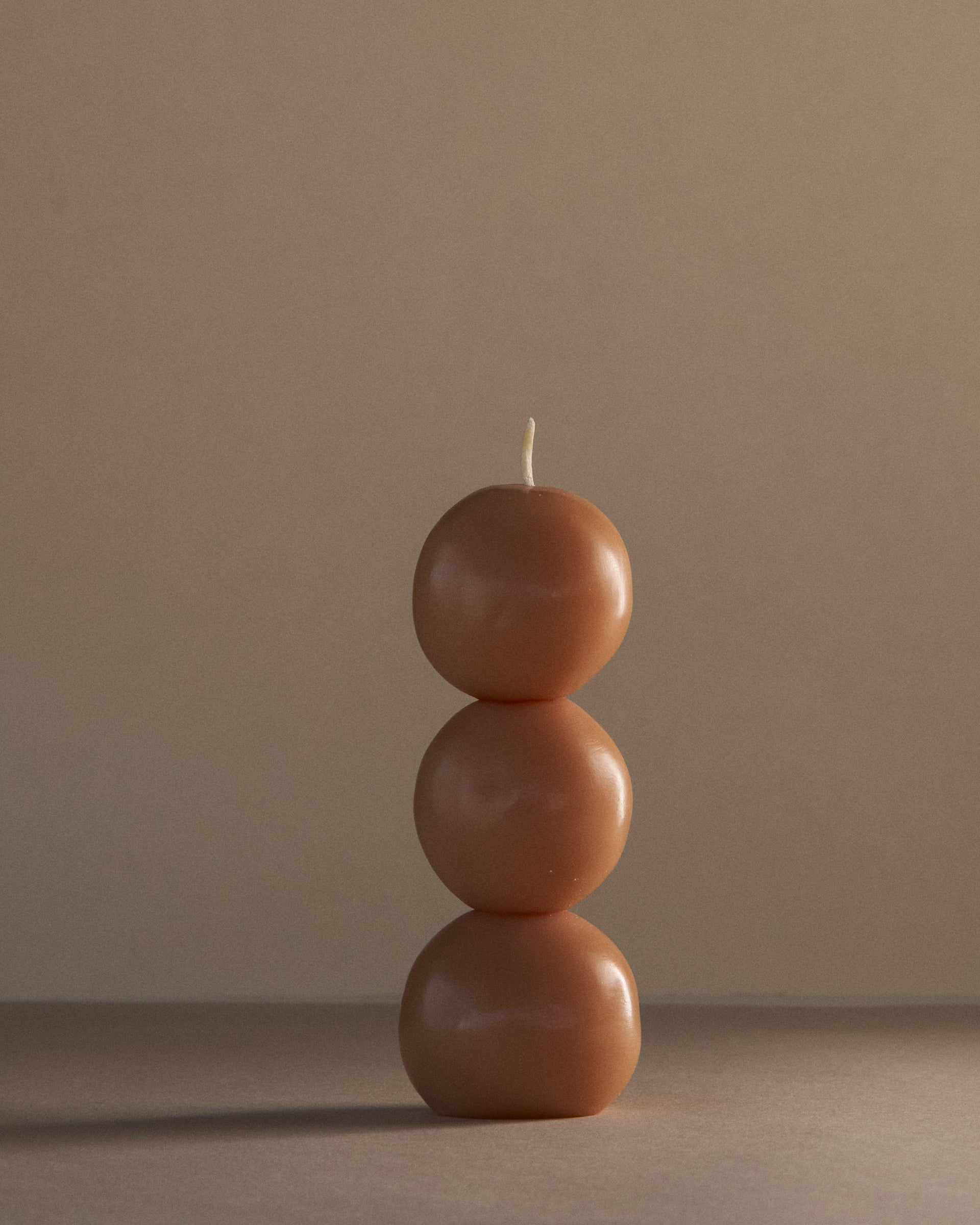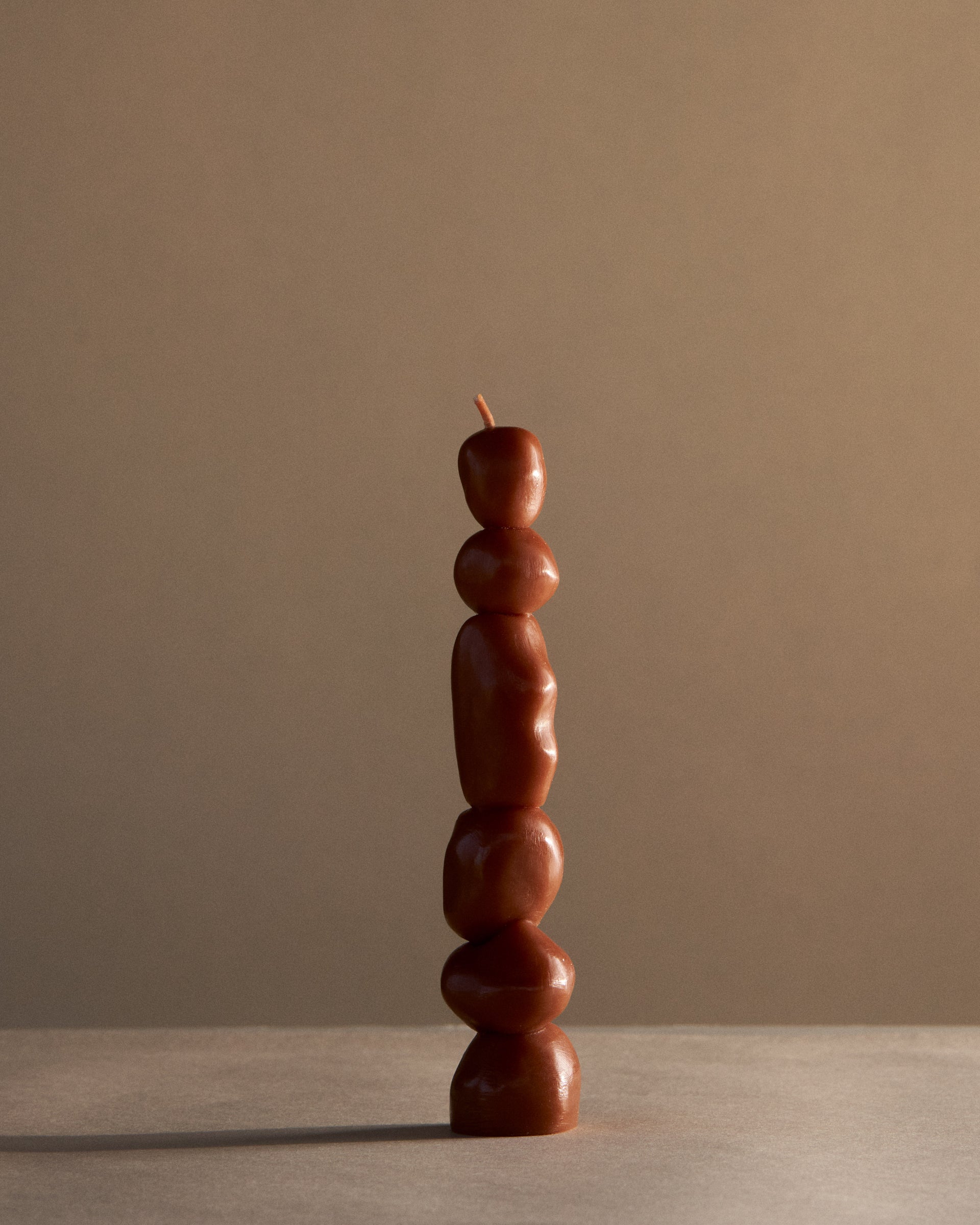 Colours : Off white - Sand - Brown 
Measurements from left to right : 16cm x 5cm- 12cm x 5cm - 15cm x 3cm
Every candle is made with a soy wax blend, poured into molds and handfinished with a sculpting knife. Each piece has details that make it unique. Small irregularities are characteristics of the
handmade.
Colours may slightly vary as they are all handmixed. All colours are soft earthy tones.
For most beautiful results, do not burn your candles more than 2 hours at a time. Keep the wick
trimmed to 0,5cm. Please keep your candles on a non-flammable surface. Never leave a burning candle unattended.